Community Outreach
Ever wonder what COTA is doing in your community other than just adult league play? Here is an update...
COTA hosted a Thank You event for our dedicated volunteers! COTA cannot do all the things we do without some help! These individuals help grow tennis in our community! THANK YOU!!
Tuesday, August 3rd was declared Tennis Day in Georgia! COTA members submitted photos with the #cotatennisday in the caption for a chance to win prizes! Overall, it was a great day for tennis!
Tennis Block Party!!!!
Thanks to the COTA volunteers, local high school tennis players, and the UGA Club tennis team volunteers that helped make this event a reality. This event was held in May in Madison County! This event was to encourage the community to consider getting involved in the lifelong sport of tennis! We had about 25-35 small children participate. Pizza was provided and the parents even got involved in some of the action.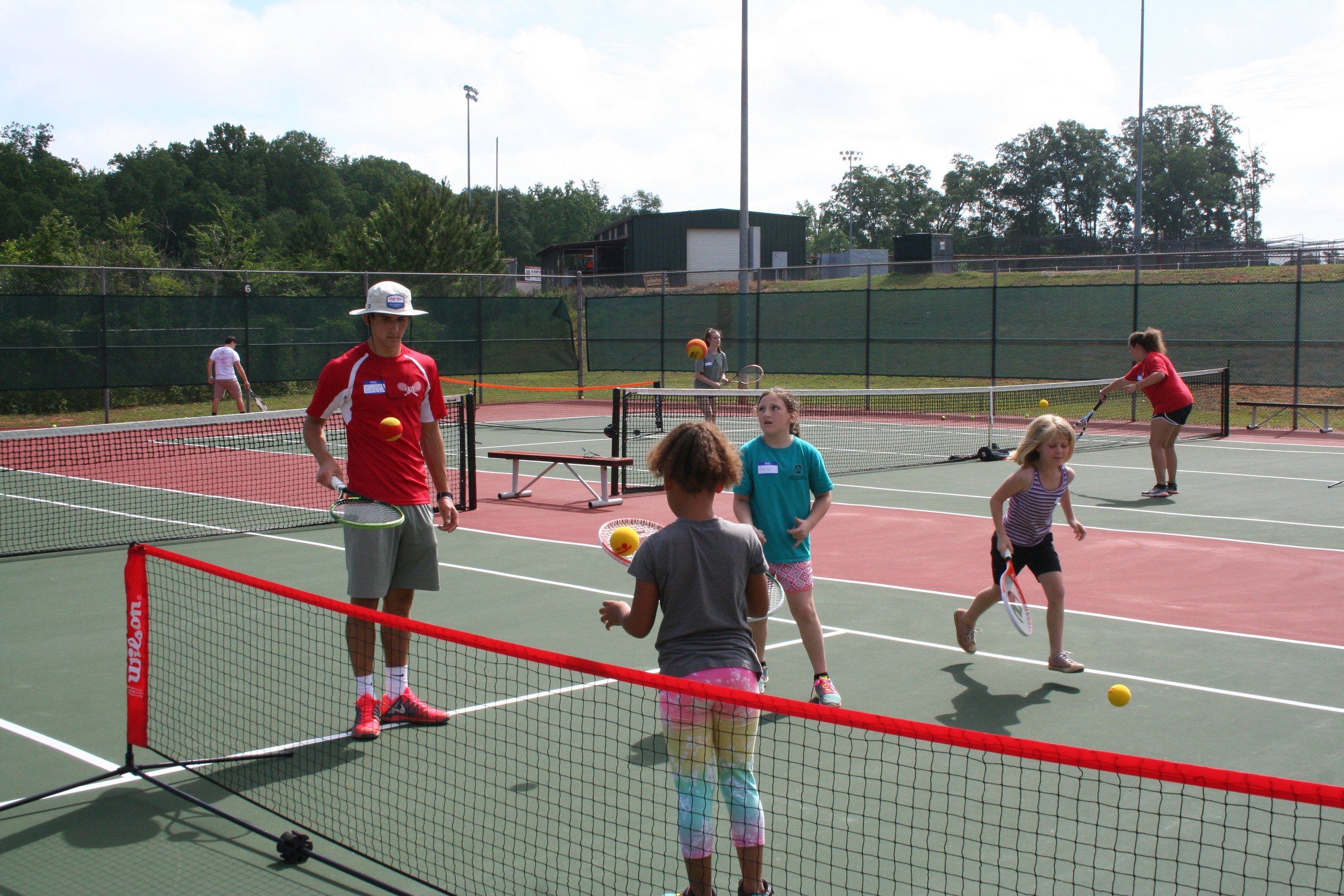 Barnett Shoals Elementary
COTA President, Robin Stevens was approached by a local COTA tennis player and first grade teacher, Sook Jin Abbott, about integrating tennis into the school enrichment cluster activities. COTA was all too willing to help make this idea a reality.
From mid-January through late February, COTA and Athens Tennis Center helped provide equipment and instructors. Robin even taught the first lesson herself. The students had a fabulous time. One student stated, "It was a new adventure" for her.
COTA consistently tries to develop relationships, especially in the schools to help develop after school programs or to assist the physical education departments if needed. If anyone is interested in how COTA can help, please let us know!
Helping our local high school programs
COTA was able to help support the Oconee County High School tennis program by providing them with at $250 grant! Good luck in you upcoming tennis season!
Morgan County Tennis Fun Day
Thanks to all the people who came out for today's Tennis Fun Day in Morgan County. About 100 participants and volunteers were on the courts having a blast. Special thanks for Stacy Dearing for spearheading the effort!
Special Olympics
Several COTA players joined the UGA Aces for Athens program to help put on a Special Olympics Clinic at Bishop Park. The kids and volunteers had a fabulous time. Thanks to those who came out!